Between commemorations and exhibitions: some visibilities at play in the Discoveries (1990-2000)
Keywords:
Commemoration, exhibition, afro-brazilian art, Brazil, Portuguese Discoveries
Abstract
Amid the debate about the meanings of celebration of the Portuguese Discoveries in Brazil, this article addresses some ways in which exhibitions promoted memory policies between the 1990s and 2000s in Brazil and in Portugal. Specifically, it deals with the notion of visibility in the section Black in Body and Soul [Negro de Corpo e Alma] of the Rediscovery Exhibition [Mostra do Redescobrimento], in a context of few official ini- tiatives regarding the memory of slavery. The article analyses a memory policy that contributed to the strengthening of the Afro-Brazilian Art category and the creation of the Afro-Brazilian Museum. Finally, it outlines a turn in the notion of Discovery in Brazil.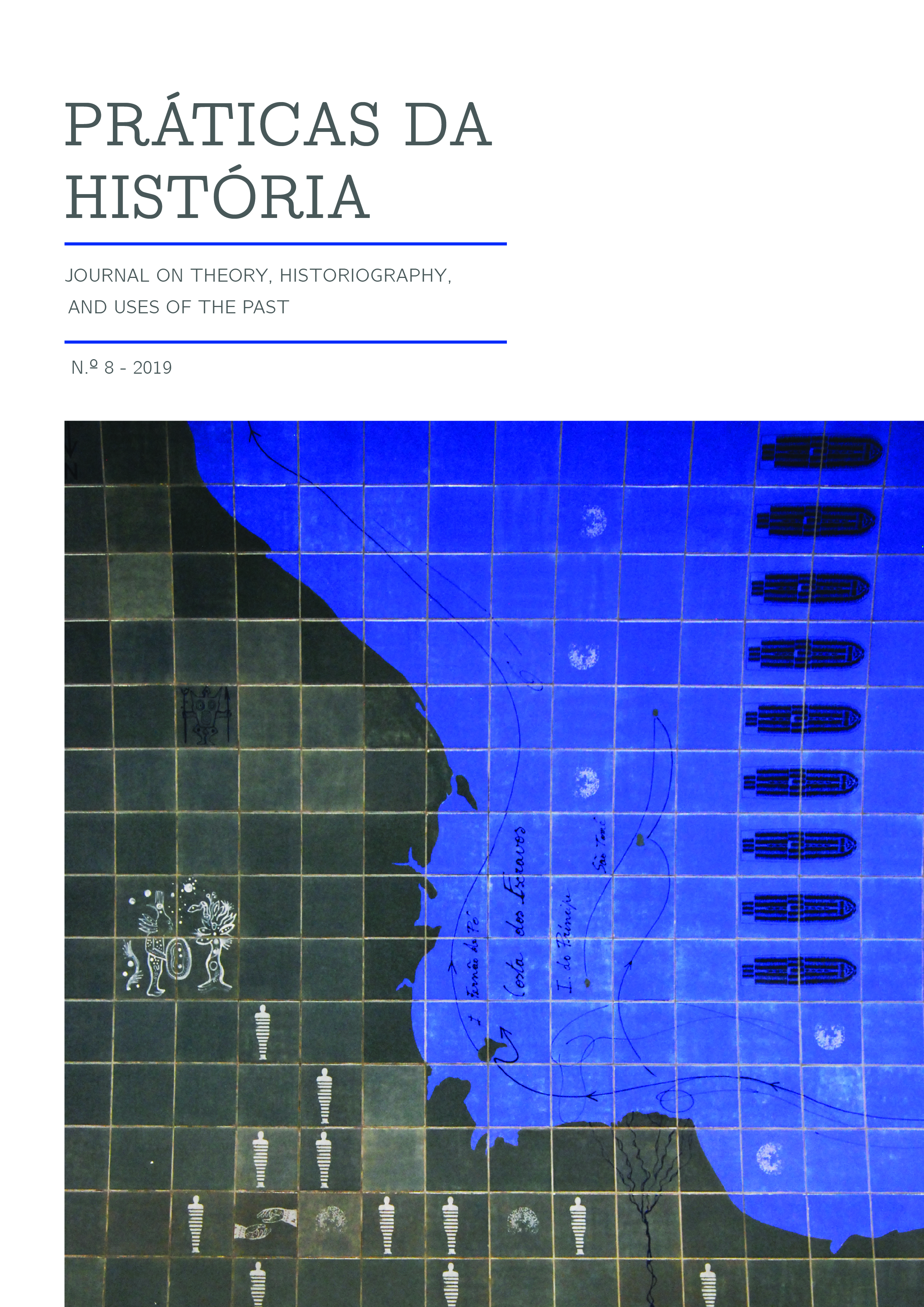 Downloads
How to Cite
Lis Schiavinatto, I. (2021). Between commemorations and exhibitions: some visibilities at play in the Discoveries (1990-2000). Práticas Da História. Journal on Theory, Historiography and Uses of the Past, (8), 49–83. https://doi.org/10.48487/pdh.2019.n8.22397
Section
Dossier: History of the celebrations of the "Portuguese discoveries"