The metaphysics of historicity: from Martin Heidegger to the Brazilian context. On the translation of the entry authored by Leonhard von Renthe-Fink
Keywords:
Leonhard von Renthe-Fink, historicity, Martin Heidegger, metaphysics
Abstract
After a brief introduction to the philosophy of historicity as discussed in the homonymous entry of the Historisches Wörterbuch der Philosophie (1971-2007), authored by Leonhard von Renthe-Fink, which highlights the key moments of its conceptualization process, this essay starts from where Von Renthe-Fink interrupts his synthetic analysis: Martin Heidegger'sfundamental ontology. From the clarification of the meaning of historicity for Heidegger, this essay also systematises – and therefore highlights – the relevance of Brazilian debates on historicity in the fields of Philosophy and Theory of History. The topic here brought to the fore, and into question – the problem of historicity as the metaphysical foundation of the idea of modern history – is little studied in the Lusophone world in general, and in the Brazilian one in particular.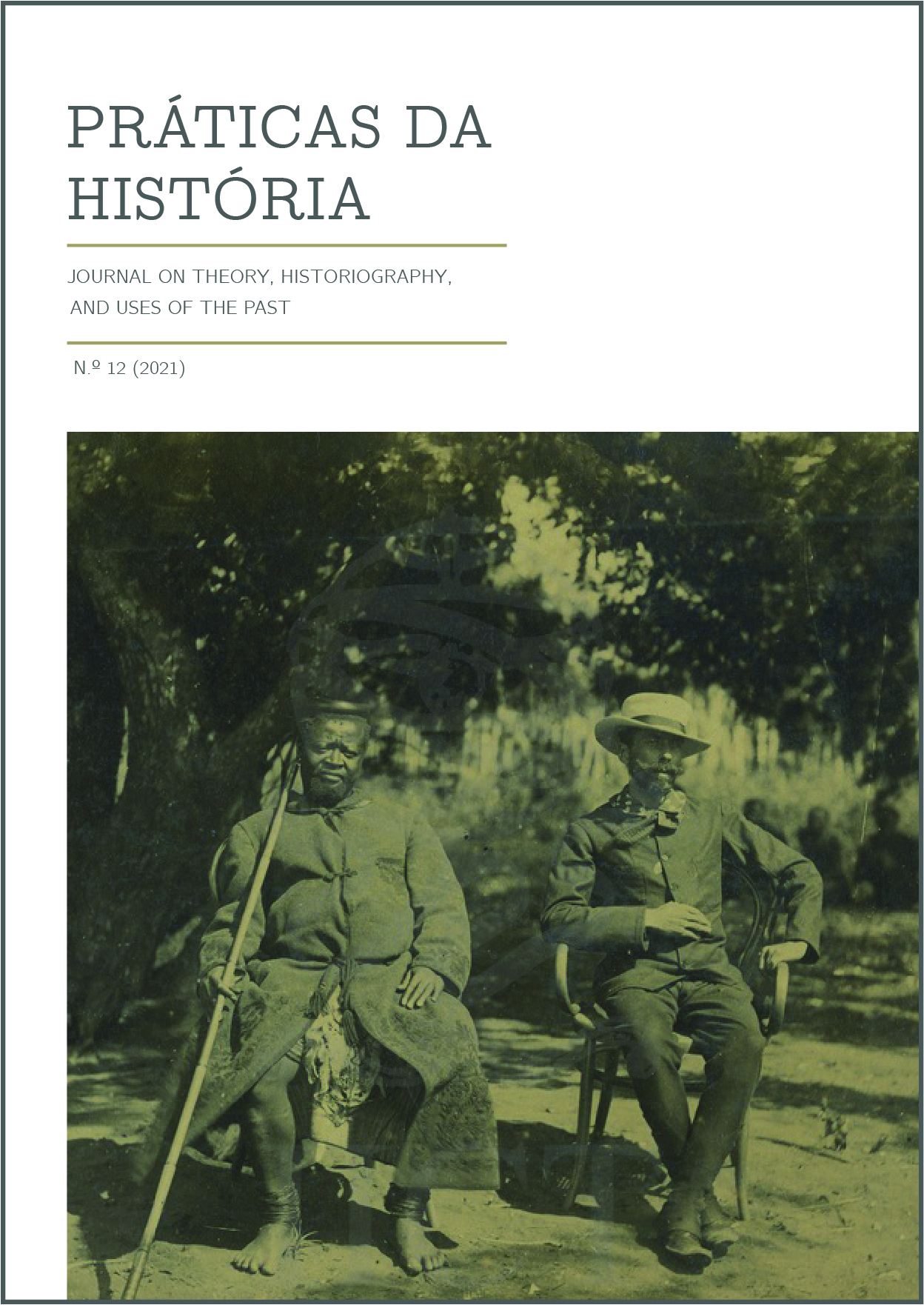 Downloads
How to Cite
Leite, A. B. de C. D. (2021). The metaphysics of historicity: from Martin Heidegger to the Brazilian context. On the translation of the entry authored by Leonhard von Renthe-Fink. Práticas Da História. Journal on Theory, Historiography and Uses of the Past, (12), 181–207. https://doi.org/10.48487/pdh.2021.n12.24966