Iconography of Gungunhana: representations of the black king in Portugal (1890-1940)
Keywords:
Gungunhana, Portuguese colonialism, Mozambique, racism
Abstract
In the tense political scenario between, on the one hand, the Scramble for Africa and British ultimatum seen as a humiliation by many Portuguese and, on the other, the regicide and the end of the monarchy, in a context where the new technologies applied to communication were increasing the reach and popularity of messages and information, the capture and the arrival of the "wild king" to the metropolis generated a vast variety of iconographic production. The body aesthetics, the ankle rings and the waxwork crown became symbolic elements of the otherness represented by Gungunhana throughout decades. The king remained undoubtedly the most famous black person in the Portuguese Empire until the 1960s and the popularity he gained, before and after the capture in Chaimite, made him a true prism of different representations of the "Other". His iconography can reveal a lot about the mentality of the times and successive contexts of production and reception.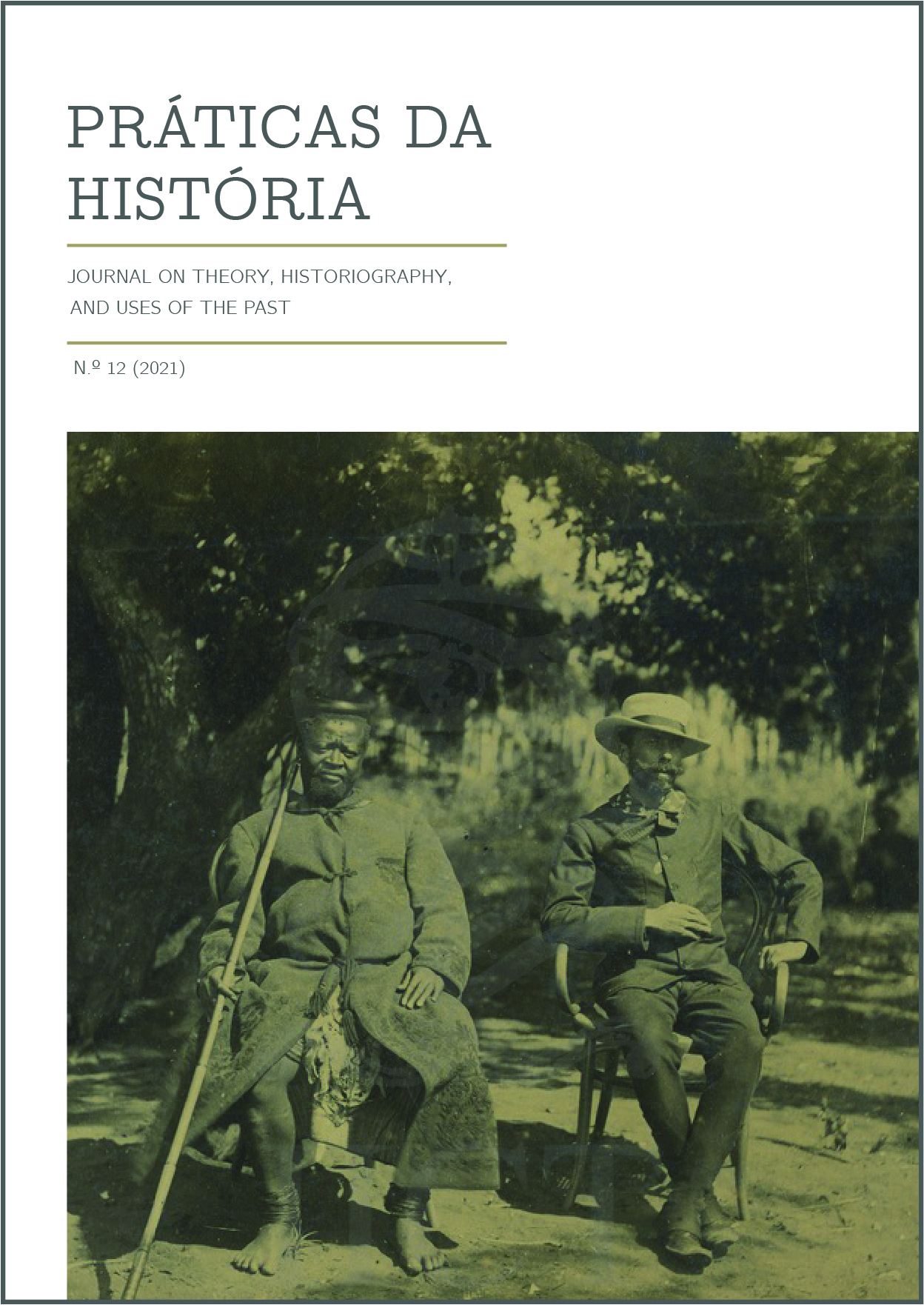 Downloads
How to Cite
Vacha, A. . (2021). Iconography of Gungunhana: representations of the black king in Portugal (1890-1940). Práticas Da História. Journal on Theory, Historiography and Uses of the Past, (12), 53–93. https://doi.org/10.48487/pdh.2021.n12.24950