The Portuguese historiography in times of "politics of the spirit": the case of Brasília, the magazine of the Brazillian Studies Institute of the University of Coimbra (1942-1949)
Keywords:
Historiography, Policy of the spirits, Salazarism, Ethnocentrism
Abstract
We intend in this study scrutinize the relations between the Portuguese historiography and the institutional practices of the Salazar's "Policy of the Spirit", and the Brasilia Magazine, in the years 1942-1949, as an exemplary case of these relations. Then we direct the focus to the historical production of Brasilia magazine in order to highlight the relations between these productions and the defense discourse of the unity of his- tory between Brazil and Portugal. So, will highlight how this supposed unity is created from a "Christian" and "human" image of Portuguese colonization process in Brazil, making clear the link of this historiography with a authoritarian, imperialist and ethnocentric world vision.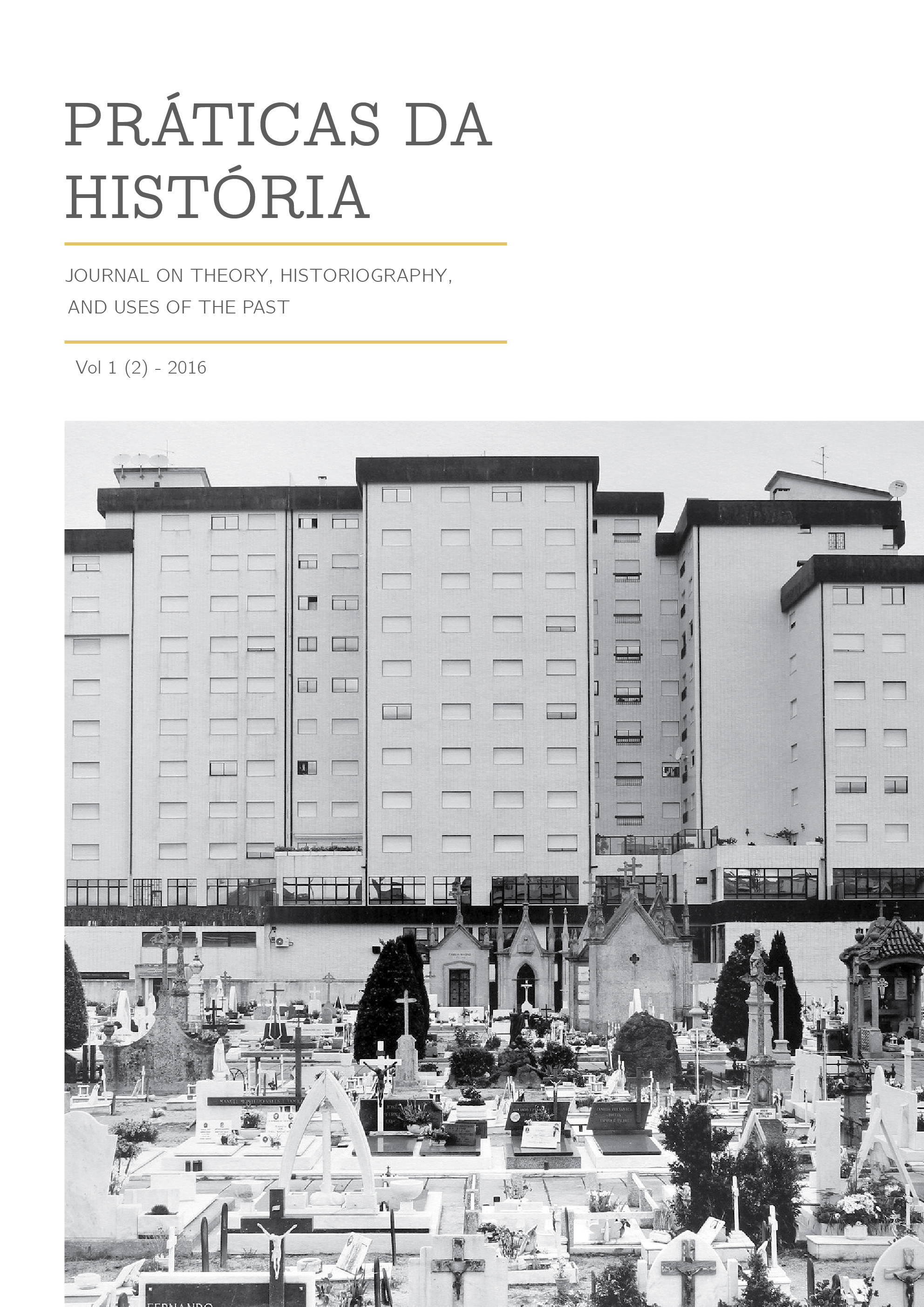 Downloads
How to Cite
Morais de Assunção, M. F. (2021). The Portuguese historiography in times of "politics of the spirit": the case of Brasília, the magazine of the Brazillian Studies Institute of the University of Coimbra (1942-1949). Práticas Da História. Journal on Theory, Historiography and Uses of the Past, (2), 57–88. https://doi.org/10.48487/pdh.2016.n2.23298